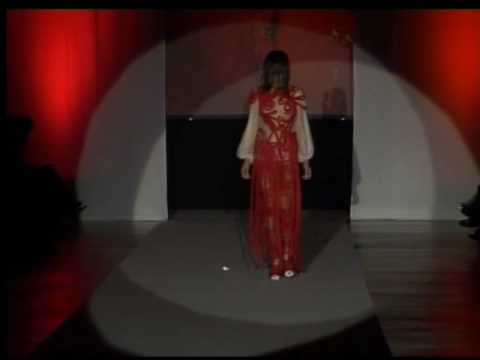 Roberto Diz – Pasarela Abierta de Murcia 2009
Roberto Diz was born in 1973 in Vigo, in the Galizia region of Spain.
In 2003 he
presents his first collection, V, at the Mustang Fashion Week End, proclaimed as the best collection. Then in 2004 Kenyawood and F1 collections are presented at the Fashion Show Circuit, Barcelone and they are praised for its originality. 2005 is the turining point in the career of Roberto Diz thanks to the huge success of  Amor & Psiche presented at Cibeles Fashion Show, Madrid. At the same time, Roberto Diz is appointed as the new Creative Director of Elio Bernhayer Maison. In 2006 he moved to Jerez de la Frontera (coastal town of  Andalucía) where he opened his own concept store and showroom. Inspired by the city, he presented the collections Equus and Koré. in 2009, finally, he moved to Seville where he established his headquarter and a new showroom where, the next year, presents the collection Unstructured.
Nowadays, RobertoDiz produces his traditional lines: robertodiz to order, robertodiz Bridal, robertodiz Leather Goods and Mensociety and at the same time. he works on the project Anatomy of Being, based on the creation of 4 collections inspired by the anatomy of human body.
Among these collections, it's worth mentioning Muscl3Landscape presented at Andalucia de Moda.